Specials
Trucks
Truck Special
SEVERAL LOW CAB FORWARD AND CAB OVER CNG
TRUCKS AVAILABLE FOR IMMEDIATE DELIVERY.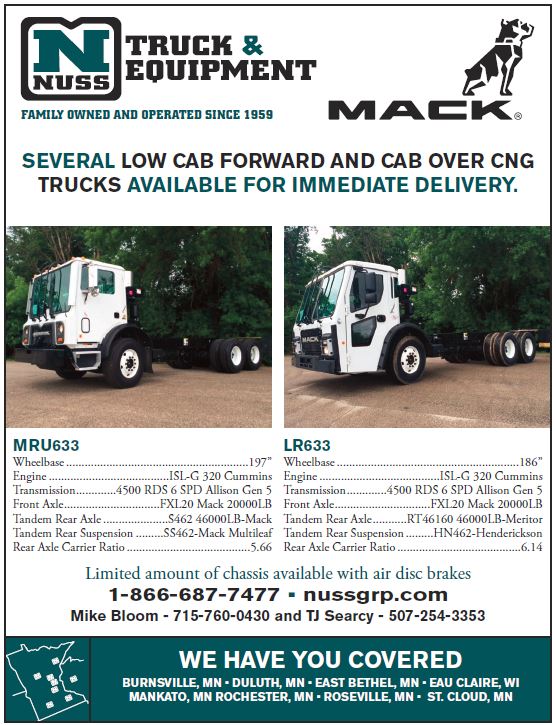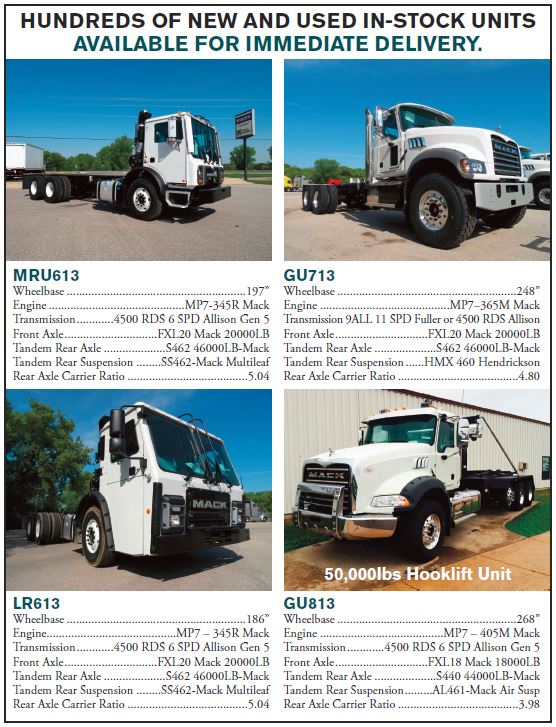 Click HERE for the Full PDF of Truck Specials
Contact Mike Bloom - 715-760-0430 or TJ Searcy - 507-254-3353
OR CALL 1-866-687-7477 FOR MORE INFORMATION!
Equipment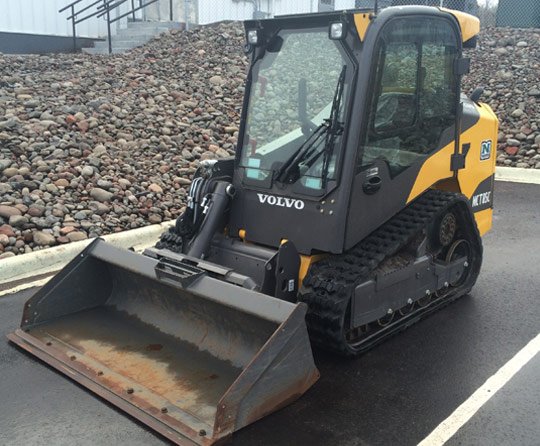 Equipment Special
Starting at $52,750
Available Now | Limited time only
2014 Volvo MCT85C Track Skid Steer Loader (SN#2211040)
Approx. 57 hours
4 Cylinder 62hpTurbo Diesel Engine Tier 4
Rated operating capacity (SAE): 1,900 lbs.
Tipping capacity (SAE): 5429 lbs.
Operating weight (SAE): 8355 lbs.
Deluxe Package
12.6" Rubber Track
Block Heater
Reversible Fan
Cab with heat and AC
Mechanical Suspension Seat
Foot Throttle
Radio
2 speed
High Flow Hydraulics
ISO or H Control Pattern
Boom Suspension (Ride Control)
Parallel / Vertical Lift
72" GP bucket with a bolt on edge
CALL 1-866-687-7477 FOR MORE INFORMATION!
Trailers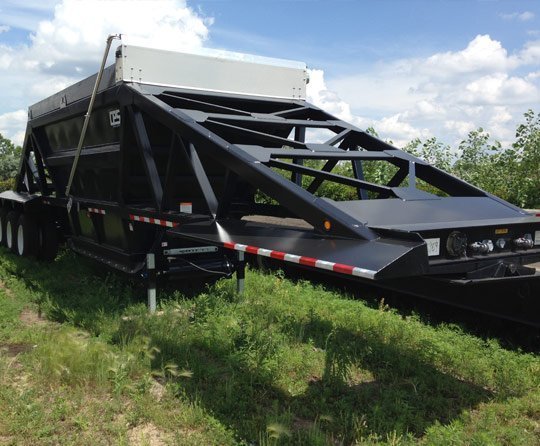 Trailer Special
5 in stock starting at $41,500 FET included
Available Now | Limited time only
2015 CPS Lightweight Steel Bottom Dumps
Electric Tarps
Tri-Axle
CALL 1-866-687-7477 FOR MORE INFORMATION!
Parts & Service
Everyday Low Pricing on Conspicuity Tape and Reflector Kits
BC3055A Battery Charger: Priced elsewhere at $170.00, NUSS value priced at $109.00! Limited availability so order today!
Managers Special – MIZE KITS
$25 Off Selected Road Choice Fan Clutches ordered through the Select Parts Store July 1st through July 31st
It's All Cool with Road Choice HVAC Components. Call Nuss for all your Cooling and Handling Needs.
We have parts for all makes and models. We have freon! Call us today!
Dedicated to helping your business stay on the move.