Career Testimonials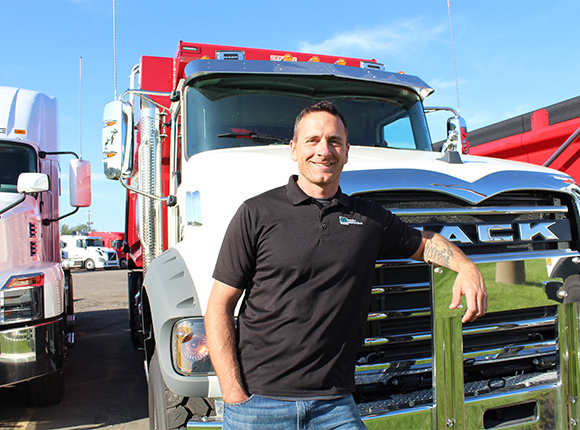 I started working on the floor at our Roseville store as a Diesel Technician. I had recently returned from a tour of duty in Afghanistan as a heavy equipment mechanic. Everyone at Nuss Truck & Equipment was very willing to help me and each other, it was great to be part of the team.
Later in my career I was promoted to a trainer/technical advisor for customers and internal Nuss Truck employees. For the first time in my career I was focused on developing myself and others within the company and proud to be part of the Nuss Truck family.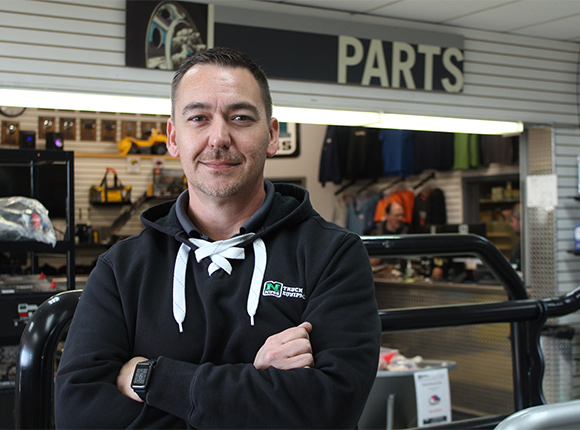 I've been with Nuss Truck & Equipment for 12 years. I began my career as a part-time Delivery Driver, then promoted to Shipping and Receiving and promoted again to my current position in Parts Sales.
The driving force in being with Nuss Truck & Equipment over the years is because of the advancement opportunities provided to me, working with knowledgeable and great people and the flexibility it has provided me and my family so that I could be present for school activities, sports or a sick child at home. Everyday there is a new opportunity to learn and grow from those around me and I'm proud to be a part of the Nuss Truck & Equipment family.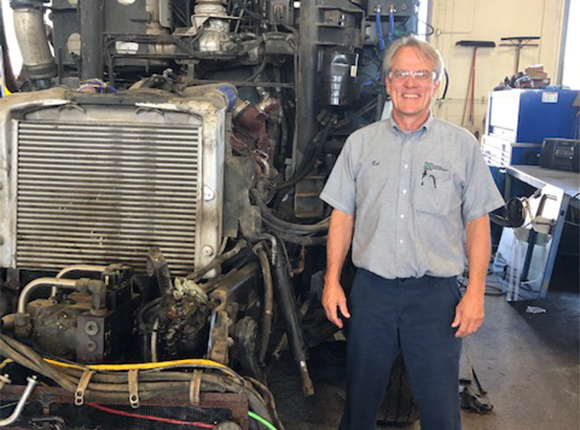 I have been with Nuss Truck & Equipment for 34 years. Through the years, I have been able to grow with the company and within my own career.
The most rewarding part of my job is the ability to shape and develop the young people that are beginning their careers at Nuss Truck. It's an honor to share with them all that I have learned over the years of my career, as well as how wonderful it is to be part of the Nuss Truck & Equipment family. Everyone is willing to help everyone out and help create solutions for whatever we encounter. The Nuss Truck & Equipment family is truly invested in the company and their employees.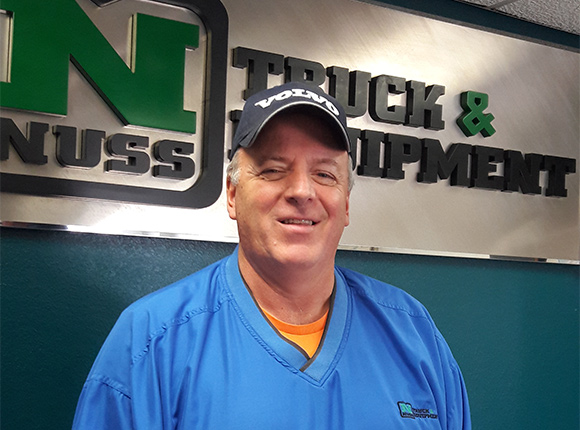 I have been with Nuss Truck & Equipment for 32 years. When I first started working for the company, Bob Nuss came to Mankato and personally delivered our paychecks. It was pretty great, selling glider kits in the 1990s, working with service and setting up our technicians to do onsite DOT's, being able to run down a part that nobody else could find, and most of all, building relationships with customers and growing their business with Nuss Truck & Equipment. I was trusted to do my job from the beginning, given the freedom to make decisions and to build long lasting relationships with the companies that trusted us to provide them with the customer service and knowledge to run their equipment and businesses. It means a lot to work for a company that is like family. All and all it's been a great ride!
Dedicated to helping your business stay on the move.